The Algorithm
Our chord-detector consists of 4 modules: The basic chord detection itself, beat tracking, key detection and a chord-sequence optimizer.
Beat tracking
is used to split the audio data into blocks of sizes that correspond to the computed beat structure. As chord changes usually happen on beat times, beat detection is a good method to enlarge analysis blocks without risking to miss chord-changes. Each of the obtained blocks is passed to an enhanced autocorrelation-algorithm. Its output is then used to compute the intensity of each pitch class, the so called
Pitch Class Profile
(short PCP). The calculated PCP's are compared to a set of
reference chordtype-PCP's
using only those reference chords that fit to the
key
of the song. Finally the
smoothing algorithm
rates each chord according to the number of chord changes around it.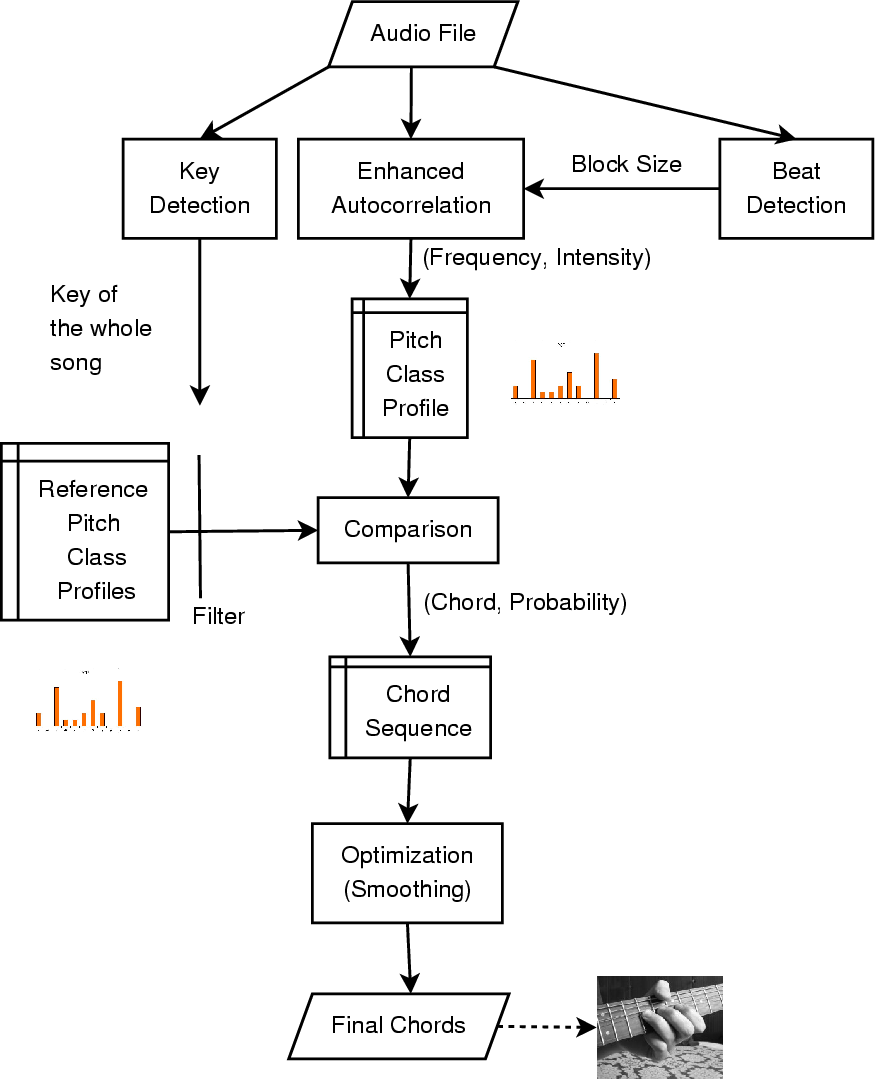 Large flowchart of the algorithm