Richard Vogl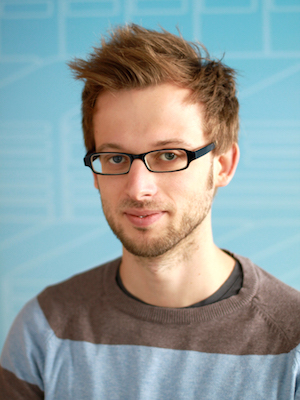 DI Dr. techn. Richard Vogl
TU Wien
Faculty of Informatics
Institute of Information Systems Engineering
Information & Software Engineering Group
Favoritenstraße 9-11/194-1, 1040 Vienna, Austria
Office: Room HE 01 46
Hours: by appointment
Phone: +43 1 58801 188 309
e-mail:

Short CV
Richard Vogl's research is situated at the intersection of music and artificial intelligence. He holds a PhD and masters degree in computer science with focus on machine learning, both from Johannes Kepler University (JKU), Linz. In the recent past he worked as a researcher at the
Institute of Computational Perception at JKU Linz
on the
GiantSteps
) project; as well as at the
Faculty of Informatics
at TU Wien on the
SmarterJam
project. His main interests are deep learning, signal processing, and music information research.
Talks
2019
Recommenders and Intelligent Tools in Music Creation: Why, Why Not, and How?
At the 40th Ars Electronica Festival, AIxMusic Workshop. Linz, Austria, September 2019
.
.
2018
Drum transcription via joint beat and drum modeling using convolutional recurrent neural networks
.
At the 21st Vienna Deep Learning Meetup. Vienna, Austria, October 2018
.
.
From Drum Transcription to Drum Pattern Generation
.
At the 1st Austrian Music Information Retrieval Workshop (AMIR). Vienna, Austria, June 2018
.
.